Mermaids in Forts
  Sometimes you spend the week stressed out about money and dirty dishes and all the places you have to be, and you count your pennies trying to figure out if you can spend the few extra on a food processor. These are the days that also coincide with the weather getting hot and an obligation to be somewhere every single day for weeks and the thing that rolls down your driver side window popping...
8 tags
In Defense of Old Things
The Internet has made waiting in line for days on end to buy something a thing of the past and yet - on Record Store Day, there I was. At 8am, standing  with two of my closest friends in the cold with a bunch of crusty old punks and young, hipster college students. We waited for two hours to dig through crates and hopefully find special releases of albums on vinyl, an arguably outdated form of...
4 tags
Beer Baby's Two Week Check-Up
Our beer baby, Anxiety Ale, didn't develop quite the way we had expected when we popped it open to bottle it a few days ago. Which is to say that it looked just the amount of yeasty it was supposed to, and it actually smelled like beer. It wasn't a miserable failure as we'd expected! We were ladies making beer! Draw up the legal documents, we've made beer and we're starting a brewery! And it...
6 tags
We're Gonna Have a Beer Baby!
There's one thing my friends will say in confidence about me - I'm the world's worst cook. Last week I set an onion on fire. A whole onion. On fire. So when two of my best friends and I decided to take on making beer this weekend, I had my suspicions it would end in disaster. My friend Arrie is one of the most innovative people I know, and Jenni is one hell of a cook. So,...
5 tags
March: The Month I Failed at my Monthly Challenge
It turns out I'm pretty bad at year long challenges. On only my third month in, I neglected to learn a new thing. I did learn two things in February - cheesemaking and stone skipping, so I'm going to pretend it counts. It's my challenge, I can do whatever I want. I had intentions of learning to yo-yo, but I did not. I failed at yo-yoing, of all things. I have concluded that I will never be a...
1 tag
10 tags
Running for Peru
This morning I became a runner. Well, not so much a runner as a chubby lady awkwardly jiggling in the woods, who face plants within 30 seconds of being on unpaved trail. It's a start. I'm told it gets easier, and though I've found that to be true of most things, I'm not sure I will ever be able to not trip over roots. I like to think of my 50 pound mutt who needs to smell everything as...
7 tags
Little Bit Challenge: February
February came and went so quickly I hardly had time to notice it's presence. It was a month of fancy French food over multiple bottles of $60 wine and so much bread, for playing guitar on my couch and reading books under fuzzy blankets. The mornings were for hiking hills and through creeks just a few miles from the city, and the weekends for dancing and gin and tonics with cucumber. Lots of gin...
7 tags
In Which I am a Volcano
A few months after the hurricane that put a several hundred year old oak tree through our roof in the middle of the night, my older sister and I hopped the fence to the woods behind our house as we often did. The woods held all things that were magical. There was an old car with bullet holes in it, a broken down Buick someone used for target practice, but with a little imagination was an old 40's...
8 tags
I Ate A Baby Today
Or rather, I nearly did. We had a King Cake at work, and I got the baby. The prize, other than not choking on a creepy looking secret cake baby, is a year of good luck and the honor of bringing the cake to next year's celebration.  I'll take it. I've never been to Mardi Gras, but my love of New Orleans is absurd. I've been there twice in my life, once as a kid on a...
3 tags
Uncomfortable
I have never liked resolutions. I like lists, I like goals, I like plans. But somehow, resolutions just seem silly, arbitrary, and self-defeating. Once upon a time my friend introduced me to the idea of a word to live by for the year. Her words have been lovely things like "light" and "create." Mine have been a little uglier. Last year, I was unpredictable. This year, I chose uncomfortable. It's a...
5 tags
Little Bit Challenge: January
Actually, I was wrong. Something did happen in Canada. I ate an entire meal with chopsticks and didn't drop anything. Little Bit Challenge #1/life list item completed. I'd been practicing at home for a while with a gorgeous set of handmade chopsticks and a super cool noodle bowl my sister had brought me back from a recent trip, and though I'd mostly awkwardly dropped noodles on myself I was...
3 tags
Nothing Happened in Canada
and it was amazing. We arrived from all over on Thursday night for the big surprise, which involved a near asthma attack and hugs for approximately an hour. And then we did nothing. For five days. We slept until noon and drank whiskey and attempted to drink (to no avail) some weird schnapps made of moss I brought back from Iceland. It was horrible. We went to a bookstore and ate donuts and...
5 tags
8 tags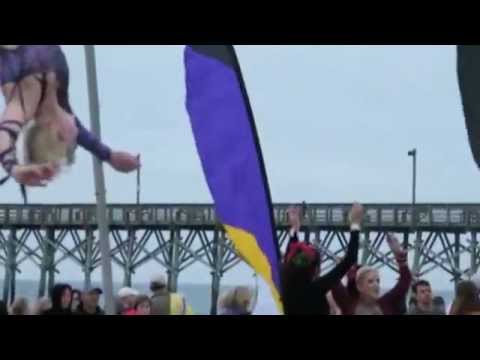 6 tags
The Little Bit Challenge
It's that time of year again! The time when I give myself an arbitrary challenge for the year. Resolutions are pretty dumb and always somewhat self-defeating when you realize you didn't lose 50 pounds, read 100 books, and learn three new languages. Last year, I tried the the "don't say no challenge," wherein I tried not to let myself say no to opportunities presented to me. As a result,...
6 tags
A Very Casey Christmas
Until very recently, my parents went so overboard with the Christmas decorations our house rivaled the Griswolds. I'm sure it could be seen from space. One Christmas break when I was home from college, my friend was coming over for dinner. "When you come up the hill, you'll see the house," I told him. "But how will I know?!" he said. "Oh, trust me. You'll know." I love Christmas. I really,...
5 tags
I found this poem today while doing some casual internet-ing, and I think it sums up why I like to travel and hike alone way more beautifully than I could. Mary Oliver is one of my favorite writers as of late, and so naturally this was pretty perfect. "Ordinarily I go to the woods alone, with not a single friend, for they are all smilers and talkers and therefore unsuitable. I don't really...
10 tags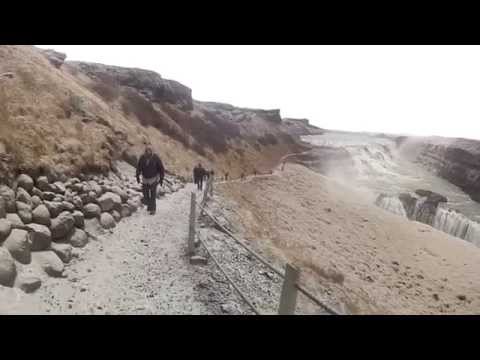 8 tags
The Coffee Shop at the End of the Universe
I have fallen in love. Hard. With a tiny, frozen, volcanic country. I've been back from Iceland for four days now, and I'm already plotting my return.  In my life, I've never been so tired, perpetually drenched, cold, sick, and so happy all at the same time. I saw a whale from a boat in the Greenland Sea. I ran in the sea foam on a black sand beach, climbed on icy lava rocks and stood behind a...
2 tags
5 tags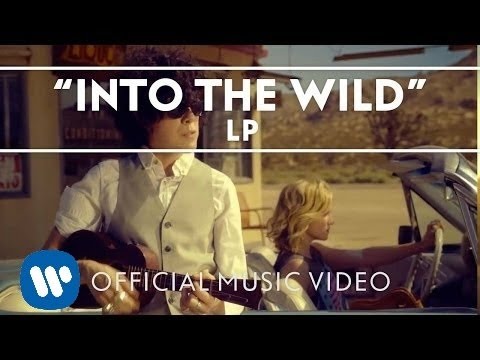 7 tags
The Darkest Place
In a cave in a Mexican jungle, dressed like a warrior in a wetsuit, I turned off my headlamp and, for a very fleeting moment, simply existed. Our cave guide, a tri-lingual Mexican ecologist named Jean-Pierre who was as excitable as a small child when he saw an interesting bug, told us to "just be still" and reached into the water grabbing fistfuls of cave silt. We smeared it on our faces like...
Introducing Bowie, the dog who stole my heart
For years I've missed having a dog curled up next to me in bed, walks around the lake with a happy pup, and coming home to chewed personal belongings. But a busy schedule, a small apartment, lots of travels, and a sassy cat named Scout Finch had prevented me from adopting a little pup thus far. I always thought a dog would find me when the time was right. And then it happened, when the time...
9 tags
Enough.
From time to time, mother nature reminds me how miraculous the universe is. I'm in continuous awe that the Northern Lights or that bio-luminescent creatures that light up the ocean when rain falls are things that exist. And this weekend, a million tiny bits of rock will fall from the sky from the Orion constellation, and as they burn up we'll watch quickly fleeting streaks of light in the sky on...
5 tags
Better than you found it
This is nothing particularly remarkable. It's just a crappy cell phone picture of a usb cable sitting on top of my avocado green stove. A friend had borrowed it, returned it to me wrapped in this nice little bundle, and when I dropped it in the street on the way to a neighborhood street festival that was nothing short of magical, she picked it up, found me eating a giant vegan sugar cookie...
12 tags
The Cheap Girl's Guide to Glacier Hiking Gear on a...
Once upon a time I walked to work and school uphill both ways in the snow. No, really. Living in the mountains will do that to you. But, when I moved back to Raleigh I parsed down to the very basics, which didn't include things like snow pants. Four months ago, when I realized that glacier hiking in November in Iceland probably required some warm clothing, I started making a list of what...
Welcome, new friends!
The past few days have issued in a whole bunch of new readers, so welcome to my little corner of the internet, new friends! I'm Allison, I have a life list (I hate the phrase bucket list) and I love to travel and I wear a lot of cardigans, and I'm just egotistical enough to think the world should know about it. I come from generations of explorers and people who work in aviation....
11 tags
7 tags
9 tags
Lessons from Train Stations
There are two universal truths about train stations. One, the bathrooms are disgusting and terrifying, and two, they are the weirdest cross section of humanity, existing entirely in a liminal place between going and coming. I arrived in Madrid's Atocha Station after a four airports, one and a half days in New York City, two cabs, a sleepless 9 hour flight over the ocean, and one train ride....
6 tags
The Man with the Blue Flowers
Grief is a complicated thing. It's not linear and despite the universality of death, our stories and our feelings remain very different. We grieve publicly and privately or not at all. We grieve via social media status summed up in the phrase "never forget," or flag photos because symbolism is helpful to explain a lot of complex feelings for which we haven't found the words. We grieve with anger...
7 tags
Around the World in 180 billion Calories
 I'm not what you would call a "food person." I just don't particularly enjoy food. It's alright, I guess, but I'm content eating a bowl of cereal or an avocado or some microwaved peas for dinner most nights. Sometimes some hummus if I'm feeling sassy. Even in my travels, I'll just grab a quick bite somewhere - acutely aware that I'm missing...
1 tag
A letter to my 16 year old self
I hate to be the one to tell you this, but you work in a cubicle.  I know you're stomping your hand painted sneaker and wrinkling your soon-to-be pierced nose and screaming "no! not me! I won't become of those soulless drones! I'm not going to work for the man!" If it makes you feel any better, 26 year old you thinks it's lame, too.  Don't get your favorite polka dot thrift store dress in a bunch....
8 tags
Solamente Mi
There's this tiny windmill statue on my bookcase, a tacky tourist replica of Cervantes' inspiration for Don Quixote's adventures. It's placed there, in the front of my living room where I'm forced to look at it every day, with careful intention.  At age 16, I scribbled a list of mostly dumb life goals on the pages of a brown journal. In pencil it said "travel alone in a country where you don't...
6 tags
Unpredictable
Seven months ago, we consumed exactly one glass of champagne at 2 a.m., when someone finally thought to look at the time. In the traditional way, we'd again missed the countdown to the New Year. An hour later, we packed the three of us – my two best friends from middle school and I – an elderly Rottweiler, a thermos of coffee, and four sleeping bags into an orange hatchback and drove to the beach...
9 tags
I Want to be Merida When I Grow Up
Merida, Disney-Pixar's first female lead, is my spirit animal. Or at least, her hair is.  Where was this character when I was a little girl? Despite graduating college wearing Mickey Mouse ears (no, really), I never really related to most of the Disney Princesses. Belle was a book nerd and I coveted her library and still to this day dream of swinging on a ladder in a bookshop. Ariel and Jasmine...
9 tags
15 tags
1 tag
5 tags
13 tags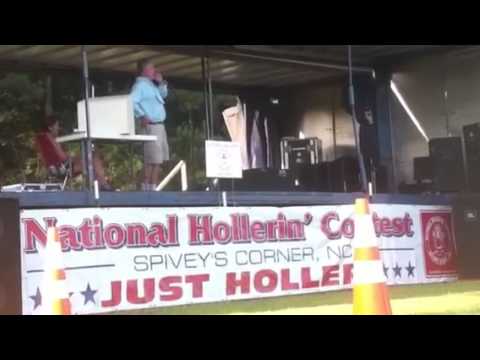 5 tags